Thanks to a spotlight from the Covid-19 pandemic, the biotechnology industry attracted record investment in 2020 and 2021. But maintaining that edge will require building more talent and improving commercial development and execution, according to McKinsey. One competitive differentiator: deepening relationships between academia and industry. 
This June's BIO International Convention in San Diego is crammed with 100+ sessions in just four days. But if you're looking to maximize that time and get the inside track on how to partner better with universities, check out these 5 sessions.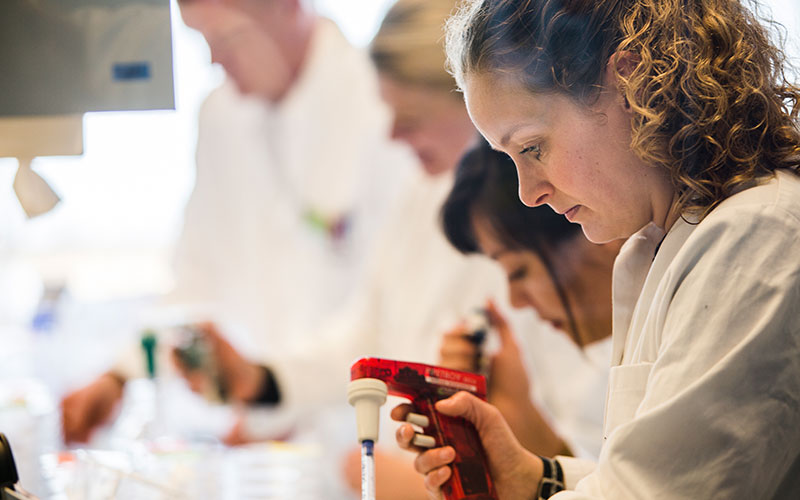 Top BIO Sessions on Partnering with Academia
How Academia, Industry, Government, & Nonprofit Organizations Advance Science
Wednesday June 15 | 3:00-4:00pm | Upper Level, Session Room 6F
It takes a village to go from foundational discovery to a commercialized product. In this session, experts from BioKansas and UMASS Medical School will walk through the incentives and goals that drive collaboration between academia, nonprofits, government, and the private sector. Full details here.
—
Feeding the Pipeline
Wednesday June 15 | 4:15-5:15pm | Upper Level, Session Room 3
To speed and scale the creation of new medicines, the biotechnology sector needs stronger ties between academia, startups, and big pharma and biotech companies. A panel including representatives from The Broad Institute, Stanford University, and Scripps Research Institute will run through four successful models that bridged that gap and share key takeaways for future collaborations. Full details here. 
—
Moving Ideas Beyond the Lab
Wednesday June 15 | 4:15-5:15 | Upper Level, Session Room 6F
In a session geared toward scientists at the forefront of discovery, attendees will hear from multiple CEOs and a patent attorney about what happens when discoveries move into the marketplace. This session will explore topics including protecting IP, regulatory approval, what's required to get a patent, and how to handle conversations around ownership. Full details here.
—
Impactful Models and Resources for De-risking and Translating University-Held Innovations
Thursday June 16 | 9:00-10:00am | Upper Level, Session Room 3
How do we stop novel academic discoveries from hanging around campus for too many years? Speakers from Johnson & Johnson, Duke University, NCATS, and the North Carolina Biotechnology Center will share their learnings and best practices for moving from research to licensing, investment, or partnership. Full details here.
—
Building Bio Facilities and Bio Ecosystems: Federal, State and Private Resources
Thursday June 16 | 10:15-11:15am | Upper Level, Session Room 3 
State and federal governments are pouring money into biotech facilities, and new public-private partnerships are emerging between companies, academia, and state and federal governments. The CEO of the Association of University Research Parks will moderate a discussion around how institutions and regions are building innovation hubs and tapping new sources of funding. Full details here.
Accelerate R&D Partnerships with Academia
From everyday mainstays like the world wide web and Gatorade to pivotal innovations, inventions from higher education institutions have had a remarkable impact on human history.
Halo is a network of Ph.D. scientists and startups across 650 universities and 93 countries actively looking to collaborate with industry. Get in touch to learn how R&D-driven companies like Takeda, Bayer and Clorox find scientific solutions to business challenges with Halo.