Many modern-day inventions that went on to change the world emerged from university research. From everyday mainstays like the world wide web and Gatorade, to pivotal innovations, such as X-ray technology, birth control pills, and the COVID-19 mRNA vaccine, famous inventions from higher education institutions have had a remarkable impact on human history time and again.
Despite declining government support, cutting-edge university innovation persists, thanks–in part–to corporate R&D spending. These renowned inventions are shining examples of the types of scientific advancement that can arise from industry-academia partnerships.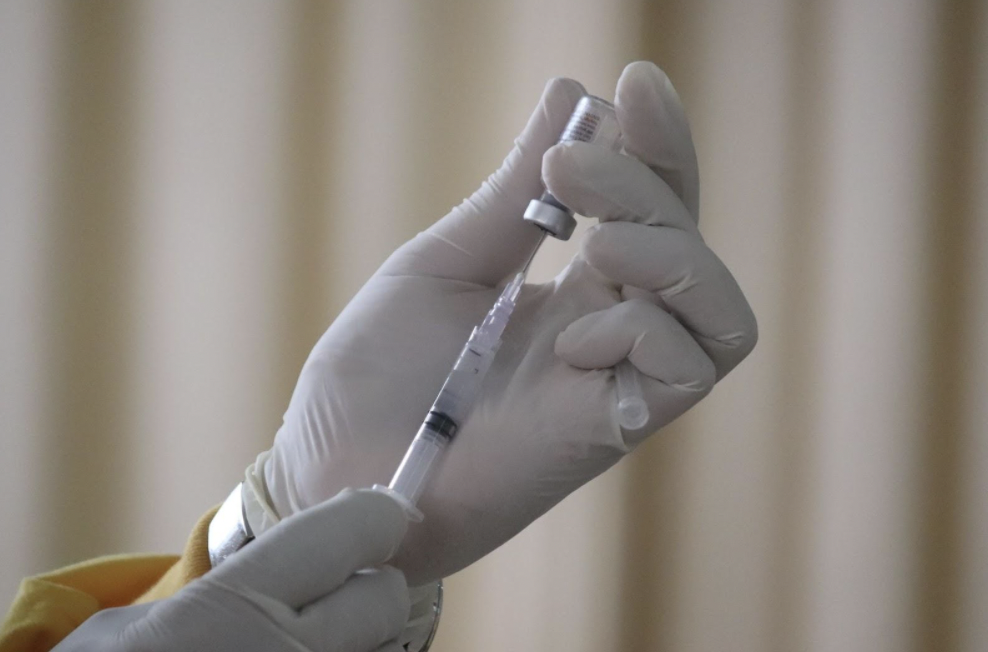 1. The Discovery of the HBV Vaccine
Universities have long played a central role in global medical advancement. Higher education institutions are responsible for inventing crucial equipment and techniques, such as the MRI scanner and surgery under anesthesia.
Among these important innovations is the Hepatitis B vaccine, which emerged from a collaboration between the University of Pennsylvania and the Fox Chase Cancer Center, one of the nation's first cancer hospitals.
At the time, virology was still a new science. So, doctors had limited resources and methodology for dealing with HBV and other sexually transmitted diseases.
In a study that altered the course of medicine, researchers Baruch Blumberg and Irving Millman found the Australia Antigen (AuAg) by gathering serum samples from across the world in the 1950s and '60s. The antigen was named for the population from which it was primarily discovered, the Australian aborigines, who had developed antibodies relevant to HBV prevention.
In 1972, Blumberg and Millman's patent was granted, and their work to develop an FDA-approved vaccine in partnership with the Fox Chase Cancer Center has since saved millions of lives.
2. Goodbye Paperbacks, Hello e-Readers
Ever read a book on an e-reader? You can thank Joseph M. Jacobson and Barret Comiskey.
During his time as a postdoctoral physics student at Stanford University, Jacobson dreamed of creating a device that could hold countless texts from around the world. No longer would the average reader be constrained by the book selection in their home or public library.
Instead, global literature, news, and more would be at their fingertips, thanks to a modern electronic gadget: The e-reader, a thin mobile device designed specifically for downloading and reading digital books or e-books.
In the early days of his career as an assistant professor at the Massachusetts Institute of Technology Media Lab in Boston, Jacobson partnered with undergraduate mathematics student, Barrett Comiskey, to develop electronic ink, or "e-ink." This is the collection of black and white particles that form the letters displayed on your e-reader's screen.
The invention's potential was immediately apparent, which was reflected in the initial funding. About 40 companies in MIT's Things That Think consortium at the time, including Microsoft, were on-board from the get-go.
Since its inception, e-ink has been hailed as an industry-altering innovation, as it's taken the form of a virtual printing press in the digital age. It also enabled people to access information anywhere, at any time, while simultaneously reducing their carbon footprints. Readers don't need much space to store their books when they're in a digital format, and e-books are cheaper and more environmentally friendly than printed texts.
Plus, some maintain that e-readers using e-ink are superior to e-books on liquid crystal display, or LCD–used in countless electronic devices like the mobile phone, modern computer, etc.–since it's less likely to cause eye strain after prolonged use.
From individual convenience to worldwide environmental concerns related to paper production, e-ink has helped resolve numerous challenges for disseminating information and laid the groundwork for a new era of reading.
3. Fighting Famine with Burton's New Grass Species
The "Green Revolution" was a pivotal point in world history. Beginning in the 1960s, nations and institutions, both private and public, came together to create all-new species of grains and grasses to address the growing problem of world hunger, driven by the rapid advancement of industrialization and disproportionate wealth distribution.
After witnessing the effects of famine on a trip to Mexico in 1940, Vice President-elect, Henry Wallace, met with an official from the Rockefeller Foundation (RF), sparking the organization's Mexican Agricultural Project in the years following.
RF gathered America's leading agricultural scientists, and in 1941, assembled MAP's first Survey Commission. The experts included Elvin C. Stakman, a plant pathologist from the University of Minnesota, Richard Bradfield, an agronomist and soils expert from Cornell University, and Paul C. Manglesdorf, a plant geneticist from Texas A&M.
Among the most notable recruitments was that of Glenn Burton, a renowned agricultural scientist from the University of Georgia's College of Agricultural and Environmental Sciences. Burton had previously developed new varieties of pearl millet, an Asian and African grain.
The new grains were a game-changer, more than doubling Indian farmers' production in a mere five years. His work is partially credited for preventing famine in India during a time of frequent shortages of food worldwide.
Helping feed the hungry of the world is my greatest accomplishment…. It was important to me because I saw those hungry people, and I was able to help them."

Glenn Burton, Professor and Agricultural Scientist, University of Georgia
Today, Burton's mark is visible across some of the world's biggest industries, from innovations in food production based on his grains, to a revolution of the cattle industry with the forage grass, Tifton 85, and even to sports with innovative turfs.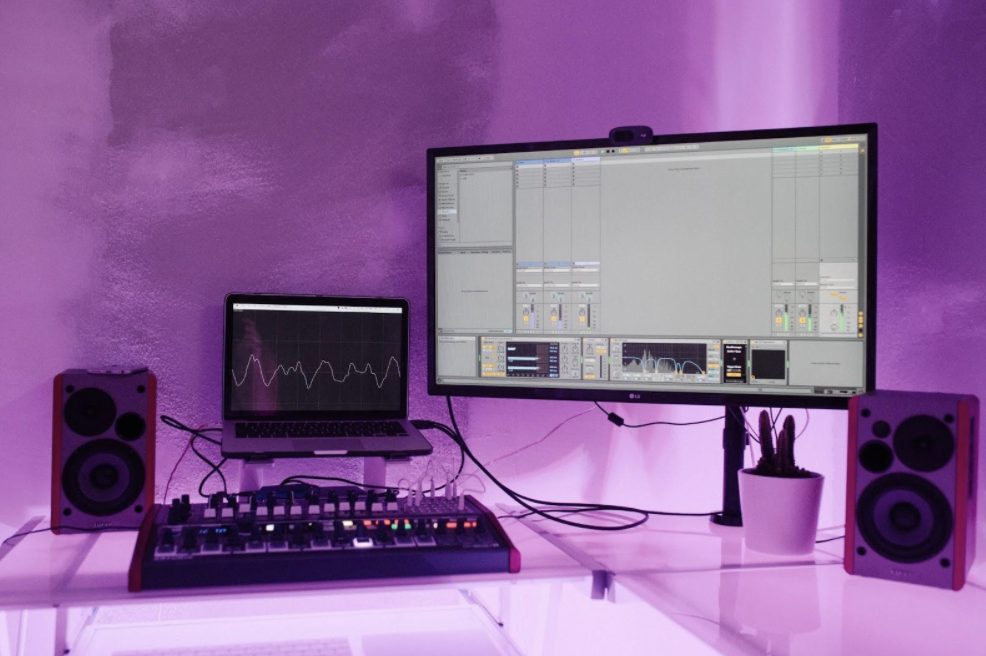 4. The Origins of FM Synthesis
In the fall of 1967, John Chowning upended the music industry.
During an interview with the Audio Engineering Society, Inc., the composer and Emeritus Faculty at Stanford University recalls experimenting with frequency modulation using two oscillators, one of which produced "infrasonic FM," known to Chowning only as "vibrato" at the time.
As he altered the vibrato depth, an essential component of sound, Chowning ultimately created what he described as a "complex tone." This discovery led to the development of frequency modulation (FM) synthesis.
My musical training was the key to my discovery. It was not an engineering discovery or a mathematical discovery. It was, altogether, ear discovery."

John Chowning, Composer, Emeritus Faculty, Stanford University
At the time, artists struggled to generate "natural," "realistic" sounds in digital music production. As Chowning noted in his groundbreaking 1973 publication detailing the FM innovation, the time-dependent variations in authentic noises contribute to their "lively quality."
On the other hand, nearly every known form of synthesized sound during this time was fixed and static. These traits made them easy for the human ear to distinguish as electronic, computer-generated tones. Chowning's findings offered a solution in the form of a newfound algorithm for the "generation of audio spectra" with life-like, dynamic characteristics.
With the support and insight of Max Mathews of Bell Laboratories (also known as Nokia Bell Labs), Chowning demonstrated the impressive breadth of applications for FM synthesis.
The technique has since irrevocably altered the course of sound design and music production.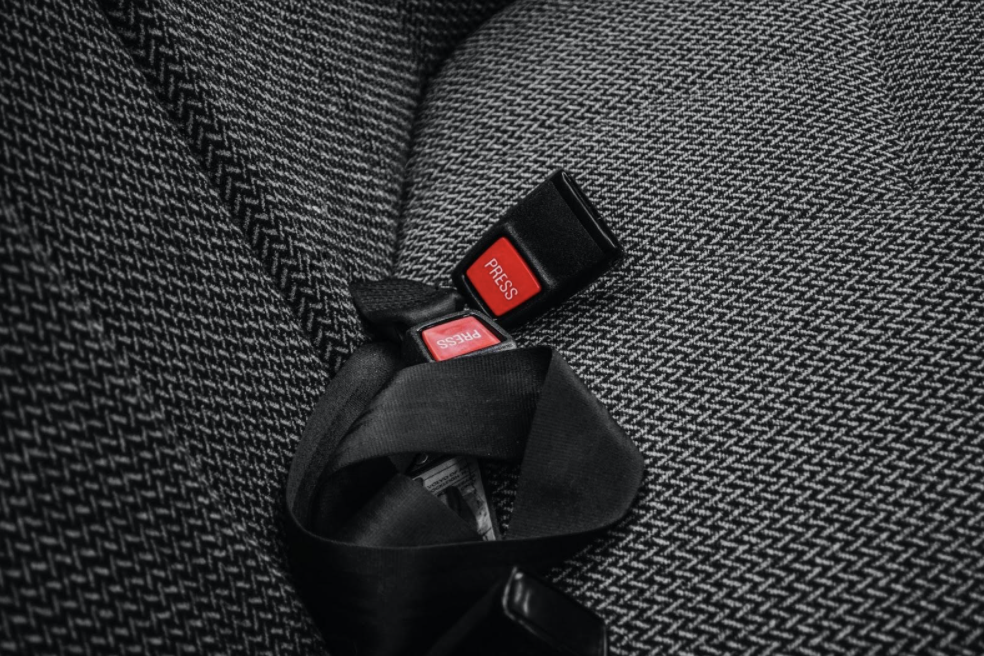 5. Buckle Up: Road Safety with Cornell and Liberty Mutual
The 20th century birthed countless permanent shifts in modern society, including the motorization of transportation. The rise of the motor vehicle drastically changed daily life worldwide, quickening the pace of industrialization.
Yet, with the rapid adoption of car travel came the phenomenon of road traffic injuries, or RTIs. Before cars spread from the United States into Western Europe and beyond, vehicle-related injuries and deaths were already on the rise in the U.S. Fatalities increased steadily between World War I and the 1930s and exceeded 50,000 deaths in 1970. Something had to be done.
These were the perfect conditions for a partnership between Cornell University's Aeronautical Laboratory and Liberty Mutual. Based on extensive research on the human body's vulnerabilities in vehicle collisions from The Crash Injury Research Group of Cornell's Medical College, the partnership gave rise to the Cornell-Liberty Safety Car.
It was fitted with never-before-seen safety features, including an enhanced bumper system, roll-over bars, and of course, seat belts. Few cars had safety belts at the time, so they were only incorporated in the rear seats. The front passengers were instead protected by a "curved control panel that rocks down into position and locks there."
The car was produced in partnership with Ford Motor Company. However, it didn't run. Instead, it was intended to be an amalgamation of research ideas meant for brainstorming early forms of cars that made roads safer for pedestrians and drivers. And this goal was certainly achieved, as the Safety Car is widely regarded as the precedent for automobile standards today.
Innovation from Industry-Academia Partnerships
University research is crucial to global innovation. Although universities still lead the way in modern scientific advancement, federal R&D support continues to fall.
Since 2011, the U.S. government's funding for basic research has decreased dramatically, from $27.9 million to $24.3 million in 2018. On the other hand, federal support for applied research and experimental development has virtually plateaued, hovering between $13.6 million in 2011 to $13.7 million in 2018.
Industry-academic collaboration has the potential to take up the mantle. By connecting with businesses in their field, numerous university researchers are keeping higher education institutions on the cutting edge of innovation. See Halo's PepsiCo case study to discover the possibilities of such partnerships.