It's no news that plastics and packaging are driving the global waste crisis, but VCs see this challenge as a unique investment opportunity. To learn more about the role of venture capital in developing sustainable innovations for plastics and packaging, we attended Rethinking Materials in May, a summit devoted to scaling bio-based and circular solutions.
The summit closed out its first day with a plenary session entitled 'Financing Growth: Investment & Partnership Strategies Driving Innovation'. With perspective from Pangaea Ventures, Big Idea Ventures, Emerald Technology Ventures, Plug and Play Tech Center, and HG Ventures, these are the four ways that leading VCs are shaping the future of financing sustainable technology.
1. Leveraging government programs
By nature, venture capital is high-risk. And more often than not, early-stage technology startups without revenue streams struggle to receive credit or debt financing. But VCs are implementing new strategies to de-risk the development of novel materials and technologies.
Neil Cameron, Investment Director at Emerald Technology Ventures, shared that Switzerland's carbon tax on fossil fuels has incentivized funding for sustainable technology. The Swiss carbon tax is collected for a loan-guarantee fund managed by Emerald. Entrepreneurs developing carbon-reducing technology apply for the fund, and Emerald reviews applications and recommends projects to the Swiss government. The government's stamp of approval is a win-win for banks and entrepreneurs: banks give out loans guaranteed by the government, and entrepreneurs gain more access to funding.
"It has worked out for us," said Cameron. "We have a double-digit net positive internal rate of return by investing in startups active in this space. We aim to do well by doing good and do good by doing well."
2. Keeping green alternatives price-competitive
Kookai Chaimahawong from Pangaea Ventures described investing in packaging innovation as a "race to the bottom"—investors always look for sustainable innovations that can be more competitive with lower price points. But success in the plastics and packaging space is not limited to pricing. While big corporate players can simply lower the margin, innovations from newcomers are forced to pack an extra punch.
"I think one of the unique things about startup companies is that you can innovate beyond merely greener alternatives," said Chaimahawong. "We don't believe in green premiums for our investments: they only allow for early growth, not widespread adoption."
Tidal Vision, one of Pangaea Ventures' portfolio companies, upcycles crustacean waste. With 6 billion tons of crab shells and other seafood byproducts discarded annually, the startup turns this waste into chitosan for use in textiles, water treatment, agriculture, and food preservatives. Chitosan has historically been a niche biopolymer, but the company's upcycling technology makes extracting it cheaper and more accessible.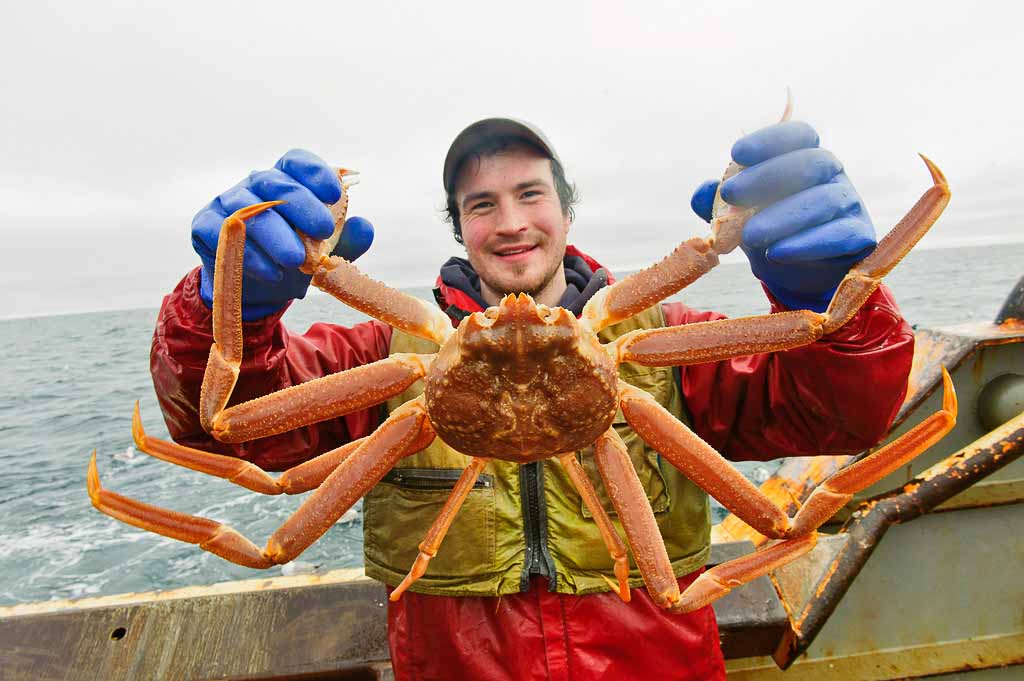 Chaimahawong shared that Tidal Vision's mission exemplifies how sustainable alternatives shouldn't be a compromise on price, performance, or convenience.
"What I've seen historically is that companies are able to only focus on one of the three, but a higher price tag means a deeper niche, and this fails unless you can find applications for example like medical packaging where the industry is willing to pay a high price," she said.
3. Solving supply chain challenges
Innovating materials is only one side of the coin for VCs looking to make packaging more sustainable. Even with new breakthrough polymers, companies must also tackle the logistics of supply chain adoption.
For Ginger Rothrock, Senior Director at HG Ventures, there remains room for supply chain innovation in packaging. She is especially interested in the decentralization of supply chains—how to locally source supply chains through smaller industrial processes without compromising scalability.
"This is a fairly opaque area to which many startups don't have access. It's not quite as sexy and exciting as the consumer side, but it goes all the way back in the supply chain to the very earliest stages," said Rothrock.
Abby Lyall, Vice President of Big Idea Ventures, also sees potential for VCs investing in supply chain solutions.
"The past year really highlighted the inefficiencies in our supply chain, especially in food and agriculture," said Lyall. "These systems broke under pressure as a result of the COVID-19 pandemic, and now we're seeing consumers and strategics caring more about climate change and sustainability. So, I'm excited for the year ahead in spaces like plastics and packaging."
4. Facilitating partnerships
Venture firms also play a role in fostering collaborations between industry, academia, and startups to encourage the growth of their investments.
"Many bigger developments I'm seeing in the materials space are actually coming out of universities, but their tech transfer offices don't have the capital or the bandwidth needed to get these innovations onto the market," noted Lyall. "Our fund plays a huge role in bringing great technology to market, producing it at a scale and at a price to where strategics are able to succeed as a customer or investor."
Matthew Claxton, Global Director of Sustainability at Plug and Play Tech Center, also looks forward to encouraging partnerships between companies. He shares that companies have been especially collaborative when it comes to plastics and carbon neutrality.
"Corporations in both spaces have realized they can't do it on their own and that there are great advantages to working with other organizations, whether those are startups or even their competitors," said Claxton. "As a silver lining to the pandemic, more digital interactions have meant we've been able to really accelerate the pace of these engagements. I think you're going to be hearing announcements around early Q3 of this year as more and more strategic partnerships are being formed."
Rethinking Materials 2021 was a live virtual summit covering the latest circular and bio-based innovations and investment opportunities in plastics and packaging. Check out the summit highlights and access the recordings to select sessions, or take a sneak peek at the 2022 partners on the summit's home page. Rethinking Materials 2022 will take place on May 10-11, 2022.